THE CLOUD ERP – MULTI-CURRENCY SYSTEM – BITCOIN
Acumatica promotes The Cloud ERP solution in Vietnam with a multi-currency system. Respond all trading demands worldwide.
"Acumatica The Cloud ERP solution is based on a cloud computing platform and service. Helping businesses be more flexible in the business process" according to Mr. Sergey Vereshchagin, ERP solution expert of Acumatica
Cloud ERP can work on any electronic device platform: phone, computer…
Users can work anywhere, anytime through a web browser. ERP have the ability to customize according to user requirement, creating ease of use.
Leverage the various information source of big data. Helping all business activities be handled quickly, accurately and real-time.
With the Multi-Currency System, businesses can scale their manufacturing business around the world, not limited to any country.
Acumatica does not set up its own cloud computing platform but uses SaaS services on two platforms Microsoft Azure and Amazon Cloud. This can reduce the problem of weak or interrupted transmission by Microsoft and Amazon. In addition, Acumatica's The Cloud ERP  can also be transferred to businesses for use on a private cloud system.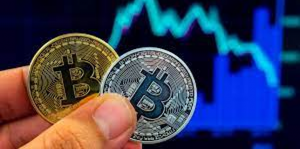 "With the trend of accepting Bitcoins expanding in Vietnam. Acumatica's ERP solution has allowed Bitcoin transactions to be added to its multi-currency system."
– According to Mr. Sergey Vereshchagin