REASONS WHY ERP PROJECT IMPLEMENTATION FAILURE
Why does ERP project implementation fail? What was the cause of that failure?
The implementation of ERP solutions creates many benefits for businesses in production and business activities. However, there will be many problems in the implementation process. Many issues need to be changed to adapt to modern management systems such as ERP. Some businesses have not been able to handle these arising problems, leading to failed ERP project implementation.
Let's take a look at two examples of failed ERP projects typically below. Let's find out the cause and then learn from experience to avoid failure for your business.
Hershey's
Hershey's Foods implemented the distribution and order receiving system. Value of $112 million by supplier SAP, Siebel and supply chain provider Manugistics. However, in September 1999 former CEO and president of Hershey's Foods, Kenneth L.Wolfe announced that the company was having problems implementing software systems at a conference with analysts. Wall Street.
Hence the chocolate Kisses and Jolly Ranchers batch. The unfinished Halloween shipment was worth $100 million. And as a result, the company's stock plummeted by more than 8%.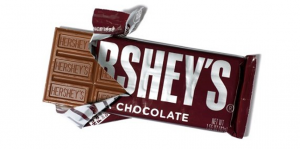 The main reason for this failed ERP project implementation is that:
The project implementation time is not suitable.
The system was deployed before Halloween, the month when the industry demand was high.
Enterprise administrators need to determine that the implementation will partially affect production and business activities. It takes some time for the human resources to adapt and for the system to come into operation.
> When deploying, we need to arrange a suitable time to support the implementation of the ERP solution to be done quickly and effectively, avoiding loss to the business.
Select Comfort
As a manufacturer of bed brand "Sleep number". With the desire to digitize business.
Promoting the modern and growing business scale
Cost Optimization
Leading the trend of the 4.0 era
Applying SAP ERP, CRM, SCM… solutions to business operations.
However, in 2008 Select Comfort announced its decision to discontinue all of these projects.
A Select Comfort shareholder – The Clinton Group said the budget spent $12 million for the first phase in 2007 and $8 million the following year for implementation. Enterprises have been under pressure during the project implementation both in terms of budget and implementation schedule.
What is the cause of the failed ERP project implementation of Select Comfort?
The project implementation time cannot be determined
Can't control overall the deployment
There is no specific estimate of project implementation costs for each stage
Through the example of two failed ERP project implementation cases. We have learned from experience before implementing the project solution ERP need: Specific planning on cost and detail implementation time, completion time. The organization in charge of the project has the capacity to control the implementation process.